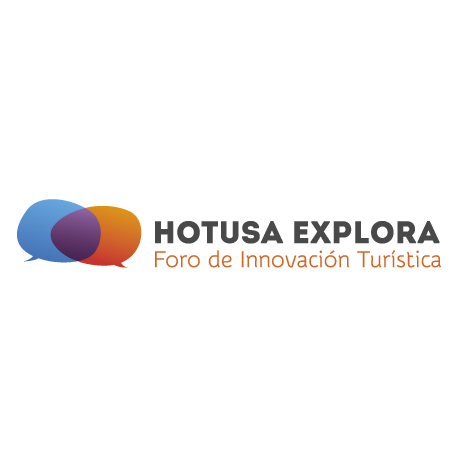 Hotusa Explora is a pioneering contest organised by Grupo Hotusa and bringing together renowned companies, personalities and organisations in the Iberoamerican market in a yearly meeting to analyze the tourism sector. The meeting, scheduled yearly so that it coincides with FITUR, serves as a platform for dialogue and sharing knowledge, ideas and experiences. This leads to reflection and to drawing useful conclusions in a multidisciplinary, international context with tourism as a common link.
Its first edition, which took place on 27th January, the I Foro Iberoamericano de Innovación Turística gathered 400 to tourism, innovation and technology professionals at the Eurostars Madrid Tower 5*. Among the topics analysed were "Tourism as a n interdisciplinary sector", "Expectations about travellers transportation", "Future and sustainability of the hospitality sector", "Challenges and needs of the emerging tourism", "Innovation in client searching" and "OTAs and commercialization of mid- and long-distance." You can have a look at the whole program clicking here.
Hotusa Explore created to promote the development of joint projects and cooperation agreements in the process of innovation and development in the medium and long term. Also, the FIIT aims to achieve the active participation of the business world to establish a basis for reflection stemming from the direct knowledge of the sector and the market. The participants of the first edition agreed on saying that the tourism sector is going well in Spain but stressed the importance of continued investments in technology, innovation and infrastructure to ensure growth, which could reach 75 million visitors by 2020.