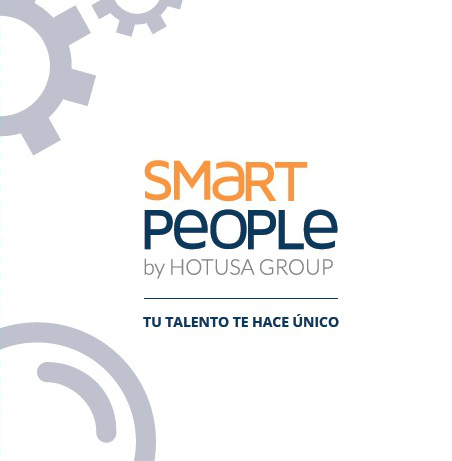 Smart People is a project by Hotusa Group aimed at attracting young talents. This is an initiative that seeks to lay out and develop research work about the tourism sector together with students and professors in the field. The main objective of this initiative is to contribute to capacity-building of the experts of tomorrow. In order to achieve this, Smart People offers the recent graduates several itineraries focused on different areas (financial, commercial, business development and digital marketing areas).
The Smart People programs are circuits lasting between 12 and 14 months that have been designed by the Department of Human Resources within Hotusa Group. Through different stages in several departments, students get learn how a large international company is operated firsthand. During the 2014-2015 academic year, over 400 students took part in the project, receiving personalized training, assuming various roles and responsibilities and improving their leadership skills. Under the guidance and help of professors and professionals, all the participants had to deal with challenges designed to spur their creative vision and foster innovative ideas.
To carry out all these programs, Smart People has enjoyed the cooperation of eight schools: IQS from Barcelona, ESADE TSI, Euroaula, Universidad Autónoma de Barcelona, UEM, UEM Real Madrid, Universidad de Vigo and Universidad de Santiago de Compostela.